J.D. Auto Center
(800) 981-9115
J.D. Auto Center is an auto body shop located in Rowlett, Texas. It is a well- established and reliable auto market and auto repair shop that has been in service since 1982. With an experienced and knowledgeable staff, J.D. Auto Center provides a wide range of auto services and is dedicated to customer satisfaction. J.D. Auto Center has a well-stocked inventory of auto parts and supplies, as well as state of the art equipment, to make sure all of their clients are getting the best service possible.
Reviews for J.D. Auto Center

peter l.
We had a great experience with JD Auto Center. They are very professional, knowledgeable, and friendly. Mario handled our repairs, and I was impressed with his automotive expertise. We will definitely choose JD Auto Center for any future repairs.

emily d.
The wonderful people at JD Auto Center are such a blessing! A couple of weeks ago, my JEEP Grand Cherokee was in a freak accident when it rolled off the back of a flatbed tow truck and into a pole after it was already not starting due to some faulty technically work from a different garage. Since that tow truck was contracted through Cathey Towing, which is owned by the same people as JD Auto Center, they immediately knew how to make it right. They sent out another tow truck right away, they took care of all my body work, the mechanical failure AND gave me a loaner car while they fixed my girl up. These amazing, Christian folks treated me and my car so phenomenally. And my JEEP looks good as new! They also kept me in the loop about everything going on with my car while it was in their hands. Would definitely recommend, 10/10
wanda m.
My husband, Jack and I, have purchased 2 IMPALAS from JD AUTO CENTER with great service and warranties. Over the past 10 years we have referred many friends and family members who have also purchased vehicles with the same satisfaction. The owner oversees all work . Honesty . ethical and trustworthy is the only way I would describe my experiences over the years .
Photos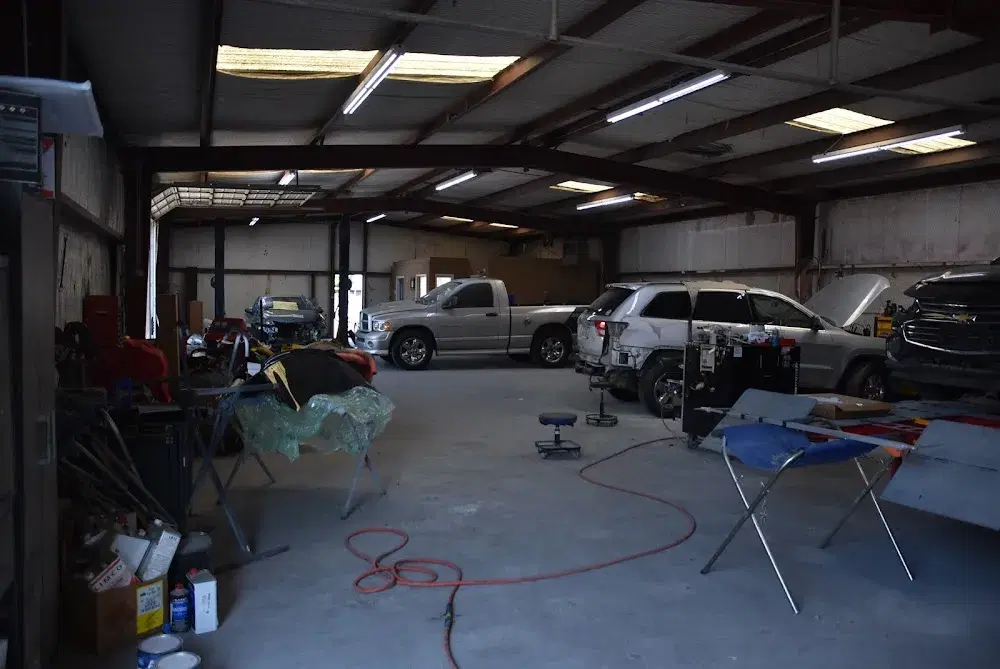 Business Hours
| | |
| --- | --- |
| Sunday: | Closed |
| Monday: | 9:00 AM - 5:00 PM |
| Tuesday: | 9:00 AM - 5:00 PM |
| Wednesday: | 9:00 AM - 5:00 PM |
| Thursday: | 9:00 AM - 5:00 PM |
| Friday: | 9:00 AM - 5:00 PM |
| Saturday: | 9:00 AM - 2:00 PM |