Auto Repair in
duson
Duson, Louisiana, located in Lafayette Parish, is a small town with a tight-knit community. The town is known for its variety of auto repair shops and skilled mechanics who provide exceptional services. With a focus on customer satisfaction, these shops offer reliable and efficient repairs that cater to the diverse needs of the local residents. From routine maintenance to major overhauls, the auto repair industry in Duson ensures that vehicles are well-maintained to keep the community on the move.
Facts about
duson
State: Louisiana
County: Lafayette
Incorporated: Yes
Timezone: CST
Population: 1.6K
Density: 528/mi2

AutoRepairScore Shops: 2
Top Auto Repair Shops
432 Colorado Rd
Duson, Louisiana
Chad's Mobile Auto Mechanics, LLC in Duson, Louisiana is an auto repair shop providing services such as auto body repair, auto dent removal, brake repair, and auto tune-u...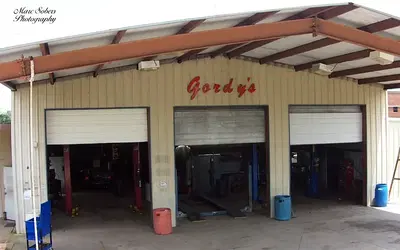 2639 S Fieldspan Rd
Duson, Louisiana
Gordy's Automotive Repair is an auto repair shop located in Duson, Louisiana. It specializes in automotive repair services for general maintenance and repairs to brakes, ...