Auto Repair in
walton
Walton, Kentucky, a small town nestled in Boone County, offers a friendly and inviting atmosphere to residents and visitors alike. Known for its picturesque landscapes and charming community, Walton is also home to a number of reputable auto repair shops and skilled mechanics. With a focus on providing top-notch service and expertise, these establishments ensure that residents' and visitors' automotive needs are met promptly and efficiently. So, whether it's routine maintenance or unexpected repairs, the residents of Walton can rest easy knowing they have reliable automotive resources at their disposal.
Facts about
walton
State: Kentucky
County: Boone
Incorporated: Yes
Timezone: EST
Population: 5.3K
Density: 1124/mi2

AutoRepairScore Shops: 1
Top Auto Repair Shops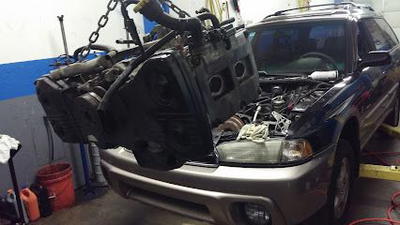 10760 Dixie Hwy
Walton, Kentucky
Friendly 1 Auto Repair is an auto repair shop located in Walton, Kentucky. It offers services such as oil changes, brake repair, tire rotation, engine and transmission re...