Auto Repair in
tonganoxie
Tonganoxie, Kansas is a charming small town located in Leavenworth County. With its rich history and tight-knit community, Tonganoxie offers a peaceful and welcoming atmosphere. For residents and visitors in need of auto repairs, there are reputable auto repair shops and skilled mechanics available in the area. These professionals provide reliable services and ensure the smooth functioning of vehicles, making them a reliable resource for all automotive needs.
Facts about
tonganoxie
State: Kansas
County: Leavenworth
Incorporated: Yes
Timezone: CST
Population: 5.4K
Density: 1323/mi2

AutoRepairScore Shops: 1
Top Auto Repair Shops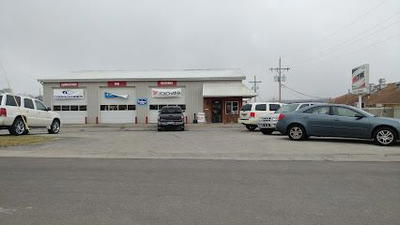 308 Ridge St
Tonganoxie, Kansas
Mr. Tire Auto Repair in Tonganoxie, Kansas is a full-service auto repair shop and brake shop. The shop has a skilled mechanic to handle any type of auto repairs and provi...