Auto Repair in
ellettsville
Ellettsville, Indiana, a small suburban town located seven miles northwest of Bloomington, offers a range of services to its residents and visitors. Among these services are numerous auto repair shops and skilled mechanics who provide reliable and professional services. From routine maintenance to major repairs, Ellettsville's auto repair shops are equipped to handle various vehicle needs promptly and efficiently. Whether residents are in need of a tire rotation, an oil change, or more extensive repairs, they can count on the town's mechanics to get the job done right.
Facts about
ellettsville
State: Indiana
County: Monroe
Incorporated: Yes
Timezone: EST
Population: 6.6K
Density: 1267/mi2

AutoRepairScore Shops: 1
Top Auto Repair Shops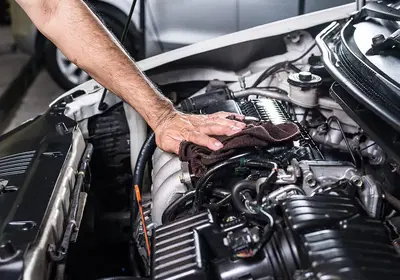 431 W Main St
Ellettsville, Indiana
Thurman Body Shop LLC located in Ellettsville, Indiana is a trusted auto body shop that provides reliable services such as auto glass shop, auto painting, auto detailing,...