Auto Repair in
south beloit
South Beloit, Illinois is a city located in Winnebago County with a population of approximately 7,892 people. Known for its rich history and vibrant community, South Beloit offers a range of amenities and services. The city is home to several auto repair shops and talented mechanics, making it a convenient destination for car maintenance and repairs. These reputable establishments are committed to providing high-quality services and ensuring the optimal functioning of vehicles. South Beloit is a welcoming city that prioritizes the needs of its residents and visitors, guaranteeing reliable and efficient auto repair options.
Facts about
south beloit
State: Illinois
County: Winnebago
Incorporated: Yes
Timezone: CST
Population: 7.9K
Density: 1292/mi2

AutoRepairScore Shops: 1
Top Auto Repair Shops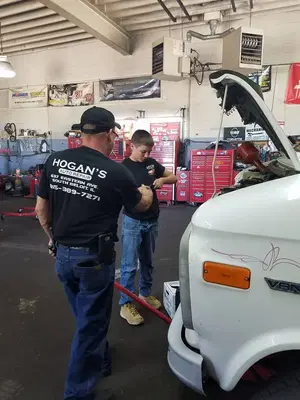 637 Eastern Ave
South Beloit, Illinois
Hogans Auto Repair, LLC in South Beloit, Illinois is an auto repair shop that provides a variety of services, ranging from oil changes to engine repair. The team of exper...