Auto Repair in
crawfordville
Crawfordville, Florida is a small town located in Wakulla County. Known for its charming community and scenic surroundings, it offers a peaceful getaway from the hustle and bustle of city life. When it comes to auto repair shops and mechanics, Crawfordville has several reliable options to choose from. These skilled professionals provide quality service and expertise in diagnosing and repairing vehicles, ensuring that residents and visitors can keep their cars running smoothly. So, whether you need routine maintenance or major repairs, Crawfordville has a range of auto repair shops ready to assist you.
Facts about
crawfordville
State: Florida
County: Wakulla
Incorporated: No
Timezone: EST
Population: 5.2K
Density: 1132/mi2

AutoRepairScore Shops: 1
Top Auto Repair Shops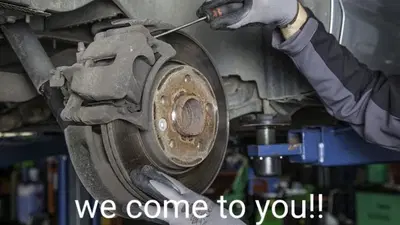 43 Anchors Way
Crawfordville, Florida
Miller's Mobile Auto Repair is an auto repair shop located in Crawfordville, Florida. It is committed to providing quality automotive services and a personalized experien...