F & A Custom Wheels & Tires
(951) 541-5302
F & A Custom Wheels & Tires is a tire shop located in Lake Elsinore, California that provides a variety of services for customers, including the installation of custom wheels, wheel alignment services, tire installation and balancing, and brake repair. They also stock a wide selection of tires from the most popular brands, and provide special orders to ensure a customer's exact needs can be met. Additionally, they offer a full range of services and products for all makes and models of vehicles.
Reviews for F & A Custom Wheels & Tires
dan j.
Frank's a really great guy knows his stuff
jazmin d.
The owner an older gentleman was very rude charged me $10.00 to check my tire it was low but he didn't want to put air he told me to go to the gas station

cecilia p.
They were very helpful. My Son-in-law and Daughter got a flat last night. They were able to help them . Thanks
Photos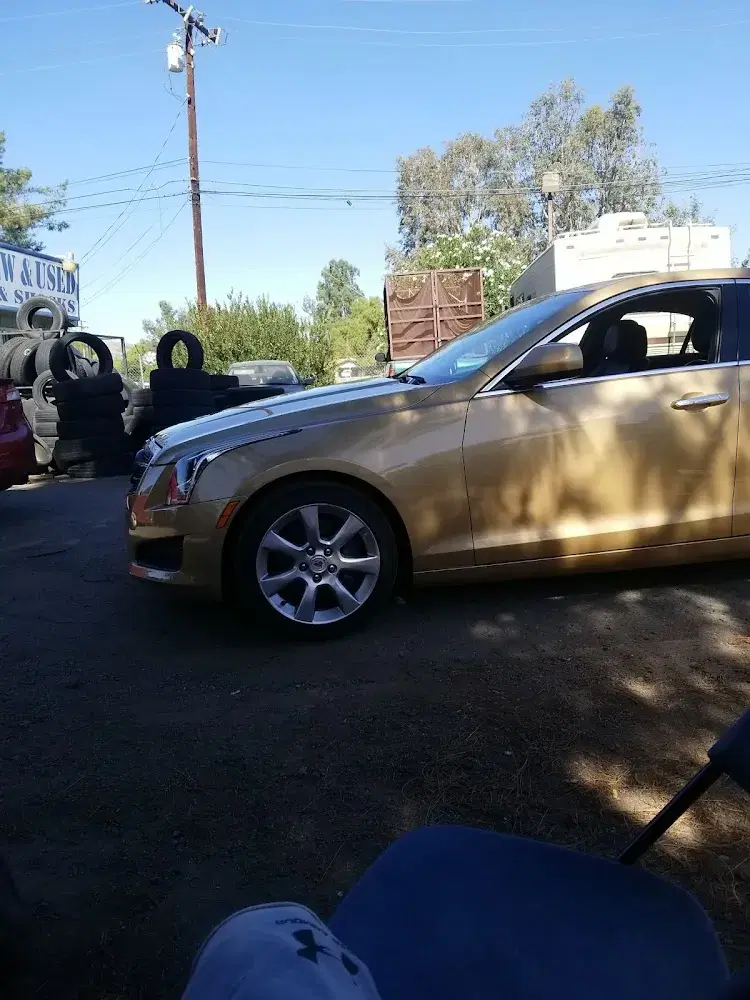 Business Hours
| | |
| --- | --- |
| Sunday: | 12:00 PM - 4:00 PM |
| Monday: | 10:00 AM - 6:00 PM |
| Tuesday: | 10:00 AM - 6:00 PM |
| Wednesday: | 10:00 AM - 6:00 PM |
| Thursday: | 10:00 AM - 6:00 PM |
| Friday: | 10:00 AM - 6:00 PM |
| Saturday: | 10:00 AM - 4:00 PM |